#AAP2023
Thank you for joining us for the 2023 AAP National Conference & Exhibition, October 20-24, in Washington, DC. Recorded session content is available for all attendees to view through January 31, 2024.
We look forward to welcoming you to #AAP2024 in Orlando, Florida from September 27 – October 1, 2024.
Stay tuned for more information!
Experience Orlando
September 27 – October 1, 2024
From theme parks and outdoor recreation to dining and shopping, Orlando has you covered! The Theme Park Capital of the World boasts amazing parks that will take you to a galaxy far, far away, a legendary wizarding realm and the marvels of the deep. After you've worked up an appetite, visit one of 5,000 restaurants, including celebrity chef-owned eateries, themed dining, famous brand names, and local favorites. Beyond the convention center and theme parks, Orlando's neighborhoods and nearby cities offer endless adventure with dining, arts and culture, outdoor recreation, and shopping. Orlando is ready for you to experience all it has to offer!
World-Class Education 
The dynamic education program will be offered featuring engaging and innovative content, hands-on clinical skills labs, section/council programming, and more.
A selection of education sessions will also be livestreamed and recorded for all attendees to view.
Interactive Exhibits
AAP exhibitors specialize in pharmaceuticals, health care, infant feeding nutrition, publications, computer technology, and recruiting.
The exhibit program will offer fun activities for attendees and will feature product theaters where attendees can learn about emerging pediatric devices and products.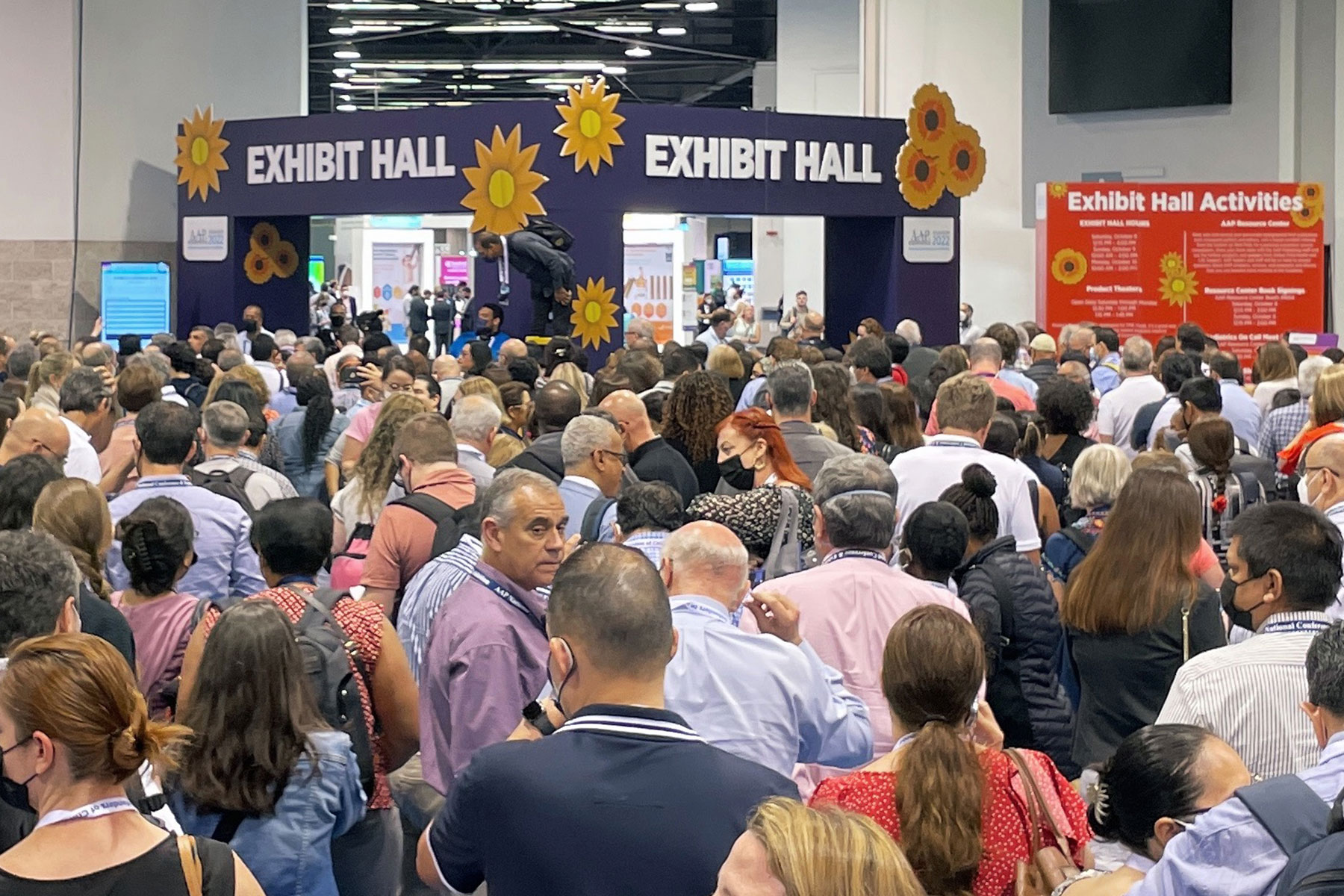 #AAP2023 Attendee Experience
Top Banner Ad (will be displayed in header)

Bottom Banner Ad (will be displayed in footer)